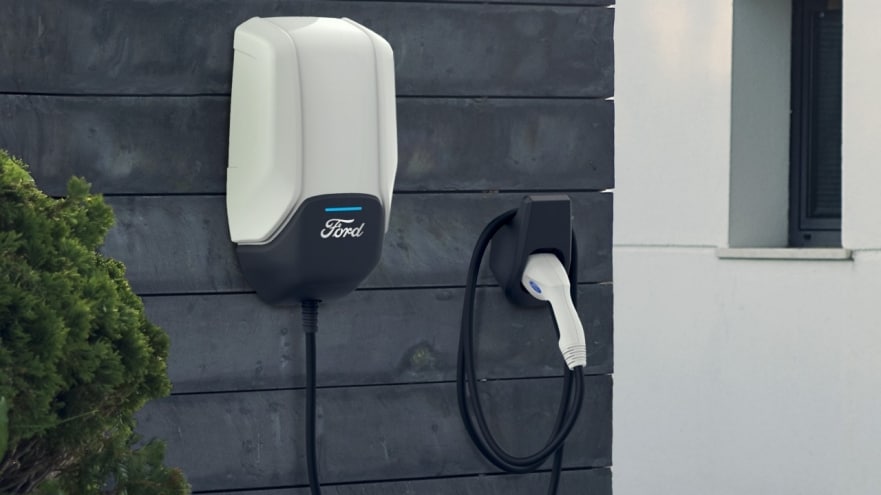 Ford is offering its all-electric vehicle customers North America's largest electric vehicle public charging network, with more than 12,000 places to charge, including fast charging, and more than 35,000 charge plugs – more than any other automotive manufacturer, addressing a big concern from those switching to all-electric cars
New Ford all-electric vehicles, including the Mustang-inspired SUV arriving next year, will come standard with a Ford Mobile Charger that can charge regardless of outlet power (120- and 240-volt outlets); for those with longer commutes or who want greater peace of mind, a Ford Connected Charge Station can fully power a vehicle overnight while they sleep
Through FordPass on a mobile device or in each vehicle's on-screen dashboard, customers will be able to monitor charging at home and easily find FordPass Charging Network stations
Ford is giving future all-electric vehicle customers the confidence to enjoy a hassle-free electric lifestyle. By providing access to more electric vehicle public charging stations in North America than any other automaker, Ford will make it easier for customers to find a place to charge when the company starts delivering new models next year.
The Ford all-electric vehicle charging strategy features comprehensive at-home charging options and North America's largest network of public charging stations , including DC fast charging. And with both at-home and on-the-go charging powered by the FordPass app and in-vehicle screen, many customer hesitancies surrounding electric vehicle ownership are being addressed.
"Among people who already own or want to purchase electric vehicles and plug-in hybrids, 48 per cent say that a lack of charging stations is one of their main concerns," said Ted Cannis, Ford director of global electrification. "By offering industry-leading charging access we are dismantling those barriers, allowing more customers to confidently enjoy the benefits of owning an electric vehicle."
Ford has made EV home charging as easy as charging a smartphone, which is where most all-electric vehicle drivers currently charge.